Videos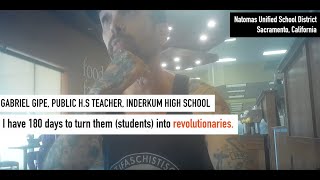 Teacher admits to indoctrinating students.
California High School teacher admits Communist indoctrination of students.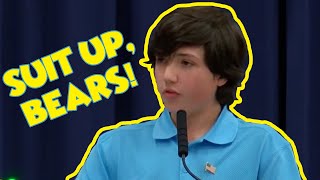 Rosemount High School student Brad Taylor resigns over critical race theory indoctrination.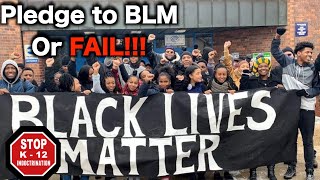 BLM Takes Over California Schools
Sean Fitzgerald's new video, BLM Takes Over California Schools, reveals the Gestapo atmosphere our children now face: Pledge to BLM or fail!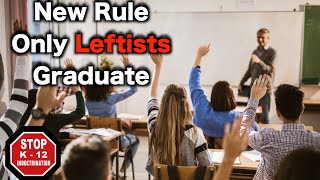 California Schools - 'Become a Leftist or Drop Out'
Conservative activist Sean Fitzgerald reveals the push to make leftist activism a requirement for graduation in the state of California. 
Interview with Sean Fitzgerald
Sean Fitzgerald discusses indoctrination in K-12 education.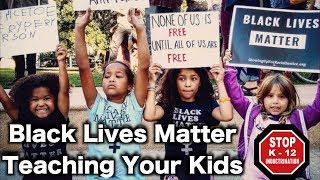 Black Lives Matter at School
Sean Fitzgerald's new video, "Black Lives Matter At School," unveils 'Black Lives Matter At School,' a program that is growing across the country, propagandizing children into leftist dogma.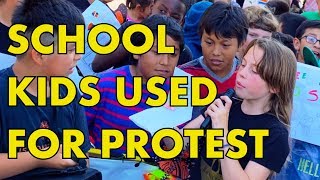 San Francisco Public School Students Protest ICE During Classtime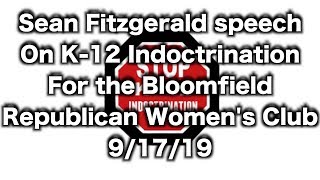 Stop K-12 Indoctrination Speech at Bloomfield Republican Women's Club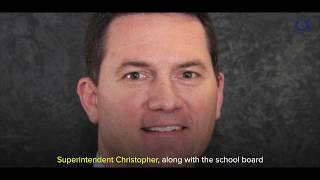 Eastern Carver Co. Schools Exposed
A shocking, in-depth Special Report that exposes reckless spending by a Minnesota School Board that has pushed a radical, political agenda on parents, students, & staff.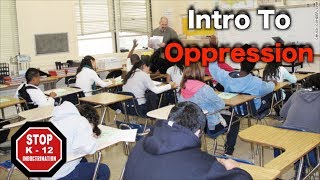 California's Ultra-Woke Curriculum
Sean Fitzgerald's new video, "California's Ultra Woke Curriculum," reveals how being an illegal aliens advocate is now becoming a graduation requirement.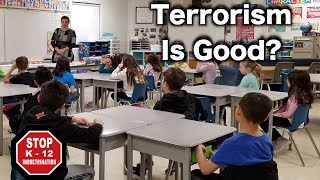 When Schools Promote Terror
A subversive curriculum for children encourages empathy with Palestinian suicide bombers.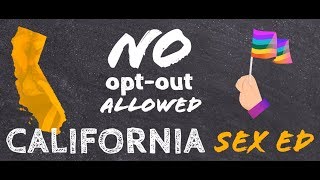 No Opt-Out Allowed: California Sex-Ed
This is a video that exposes what is happening in public schools. It contains under cover videos of Cardea Services and the ACLU training school districts how to cut parents out of their children's lives. Hosted by radio show personality Don Dix, and Pastor Tim Thompson of 412 Church in Murrieta. They tell the story of the local battle to keep radical LGBTQ curriculums from being mandatory learning for children as young as 4 years old ---and the massive backlash they received.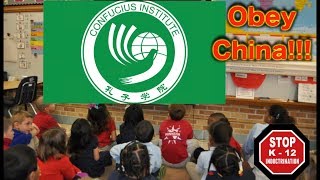 How the Chinese Government Infiltrates Our Schools
Sean Fitzgerald exposes how the Chinese government uses front groups to push pro-Chinese and anti-American propaganda on American schoolchildren.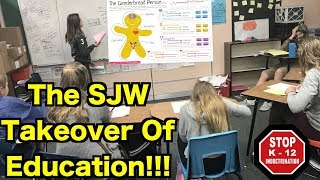 Activists Take Over Colorado Education
A new bill working its way through the Colorado legislature would prohibit teaching any type of religious or values-based approach to sex education and bans teaching that there are two sexes. Parents would have no ability to opt-out.
Islamic Activist Wants to Promote Islam Through American Public Schools
The late managing editor of the International Institute for Islamic Thought's American Journal of Islamic Social Sciences, Sharifa Alkhateeb, talks about using U.S. schools to proselytize Islam and about making the state Islamic.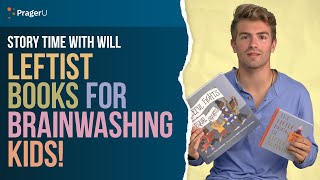 Leftist Books for Brainwashing Kids
In this video from Prager U, Will Witt reads a book that encourages children to be activists.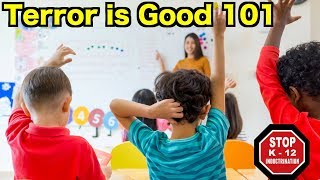 Schools Glorify Terrorist Organization
Sean Fitzgerald exposes Dream Defenders, a radical left-wing organization that promotes a pro-terrorist curriculum.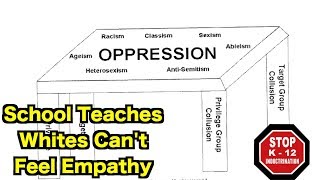 School Says White People Can't Feel Empathy
Sean Fitzgerald exposes the racist lessons radical educators are forcing on America's public school children.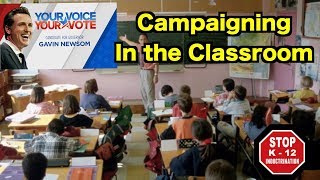 Campaign Ad in Textbooks
Sean Fitzgerald describes how a California textbook used for first graders touts a current democratic gubernatorial candidate as a "Champion for people's rights" for supporting gay marriage when he was mayor of San Francisco.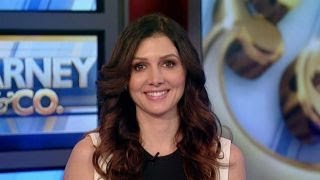 Philadelphia School Defends Anti-Gun Posters on Front Doors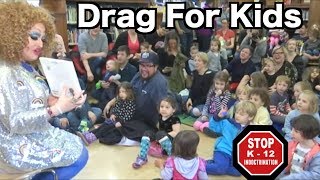 Public School Drag Show
Sean Fitzgerald's new video Public School Drag Show, unveils how K-12 schools are bringing drag queens into the classroom to indoctrinate our children with gender ideology.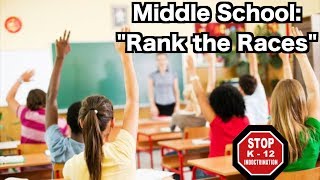 Diversity and the Apocalypse Lessons in Public Schools
Sean Fitzgerald's latest video exposing a disturbing trend in leftist diversity education: asking students to rank whose lives are worth saving based on political beliefs, race and other characteristics.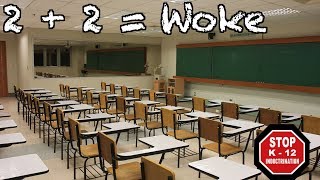 Social Justice Math Classes
Sean Fitzgerald exposes how educators are using math class to teach "social justice" to K-12 students.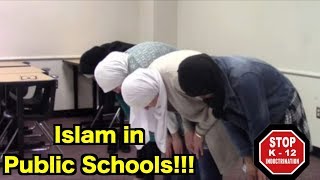 CAIR Infiltrates Public Schools
Sean Fitzgerald exposes how the Hamas-linked Council on American-Islamic Relations (CAIR) is infiltrating our public schools. Fitzgerald asks: Why is a Muslim Brotherhood front-group indoctrinating our children?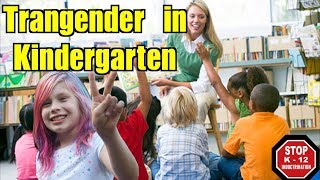 Gender Propaganda in Kindergarten
Sean Fitzgerald exposes gender ideology indoctrination in America's public schools, including at the youngest grade levels and sheds light on the increasingly radical nature of such programing, as well as how parental consent rights are being eradicated from the public school system.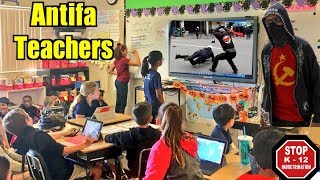 Antifa Public School Teachers
Sean Fitzgerald exposes Antifa radicals in America's public schools and their efforts to indoctrinate students with their violent ideology.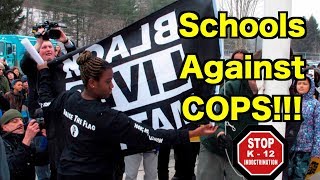 Anti-Police Propaganda In Our Schools
Sean Fitzgerald exposes anti-police propaganda in America's public schools. Fitzgerald sheds light on just how extreme the effort to indoctrinate students against law enforcement has become.
Oklahoma High School Teacher: "To Be White Is To Be Racist"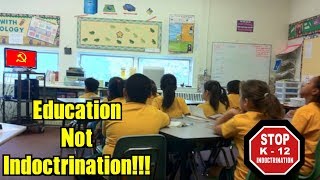 What is the K-12 Code of Ethics?
Sean Fitzgerald takes a close look at the principles and precepts of the Code of Ethics for K-12 Teachers, a measure proposed by the David Horowitz Freedom Center which would forbid teachers from using their classrooms for political, ideological, or religious advocacy. Teachers in violation of the Code would be subject to penalties such as probation, suspension and loss of their teaching licenses.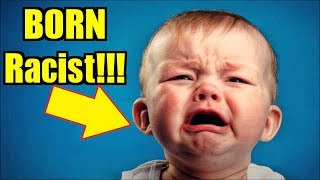 White Privilege in Public schools
Sean Fitzgerald exposes "white privilege" indoctrination in America's public school system. Fitzgerald sheds light on the stealth ways this radical programming is being introduced, as well as its devastating effects on students.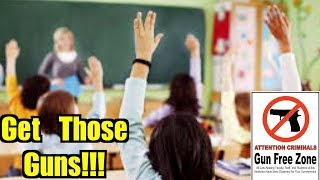 Anti-Gun propaganda in schools
Sean Fitzgerald's recent video exposing anti-gun indoctrination in America's public school system. Fitzgerald highlights not only individual school districts' radical anti-Second Amendment programming, but also such programming's high-profile supporters -- including former Attorney General Eric Holder.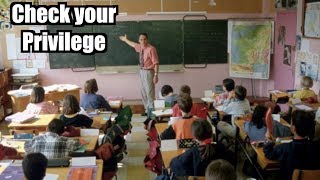 Fight Richmond Public School Indoctrination
Sean Fitzgerald exposes the abysmal state of the Richmond, VA public school system. While Richmond schools severely under-perform compared to neighboring school districts that spend less money per pupil, Richmond over-performs in lessons geared toward leftist indoctrination and in school collaboration with far-left advocacy groups.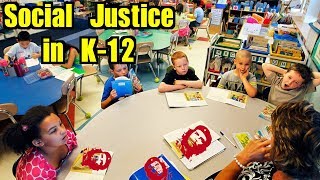 SJW's Take Over Philadelphia Schools
Sean Fitzgerald unmasks the abysmal state of Philadelphia city schools thanks to the education system's takeover by radical educators and administrators. He also discusses the solution to the Left's political indoctrination in K-12 Education: a proposed Code of Ethics and Professional Responsibility For Educators in K-12 Public Schools.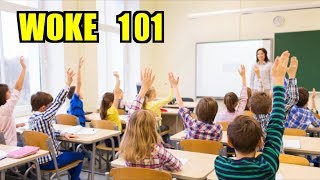 SJW School District
Sean Fitzgerald breaks down the stunning decline of Minnesota's Edina School District following its complete takeover by radical educators and administrators.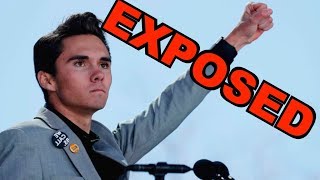 Exposed: The March For Our Lives
Sean Fitzgerald reveals how leftist public school operatives are openly using Americans' tax dollars to train students as anti-Second Amendment activists, brainwashing them to believe that "guns don't protect" and demonizing the NRA.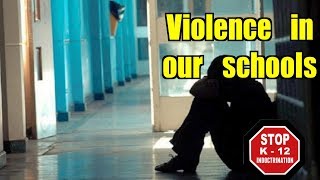 Violence In Our Schools!!!
Sean Fitzgerald exposes violence in America's public schools. Fitzgerald sheds light on how the Obama-era "touchy feely" disciplinary approach spawned a catastrophe.